I'm in Denver for the Democratic National Convention.
Riot Police on the 16th St Mall.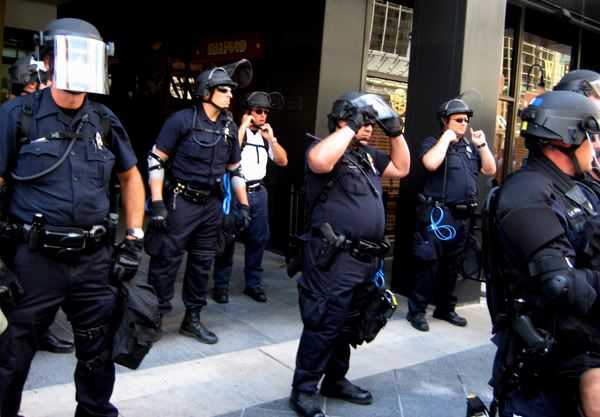 More. They were pretty much everywhere.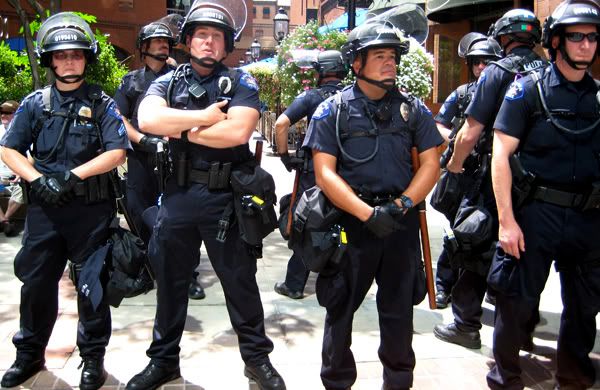 "Normal" people following the United For Peace Protest.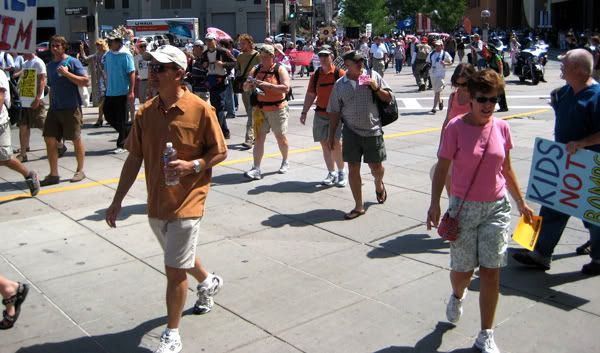 No Black Bloc, instead; Iraq Veterans Against the War and Code Pink. Most of these protests aren't geared for the DNC or Denver residents (preaching to the choir much?) but instead to get media attention.
Code Pink: "Give Bush the Pink Slip."
Hardball With Chris Matthews on MSNBC. I was the idiot on her cell phone waving at the cameras. My parents actually saw me, hahha.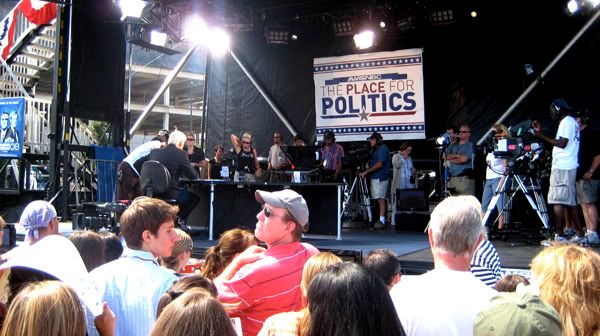 Confluence Park. This is one of the coolest public spaces I've ever seen.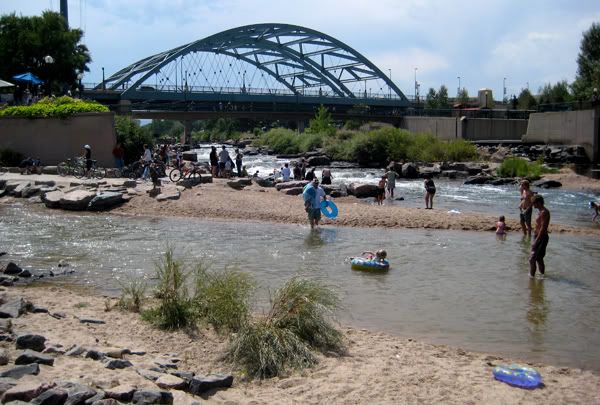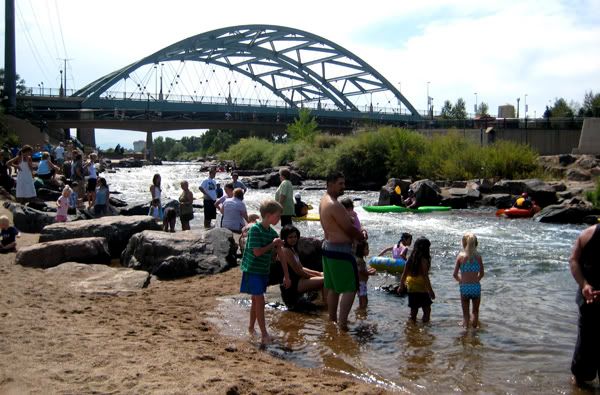 "Nobama." This is the only anti-DNC I've seen so far. Note the size comparison to the Jeep Grand Cherokee stopped in front of this lady.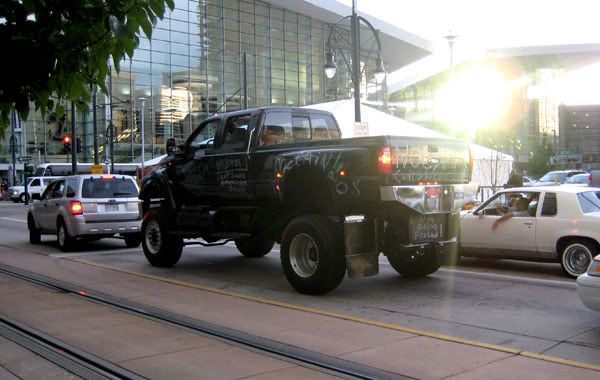 Not sure what any of this means.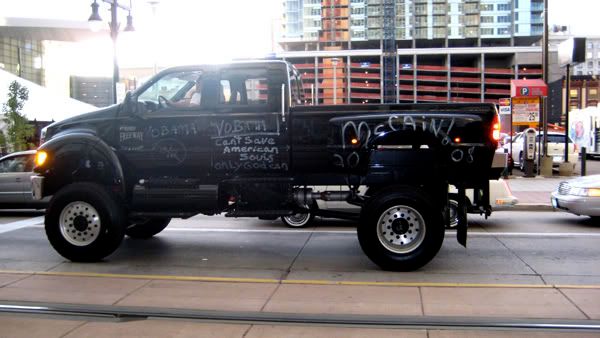 Host Committee's Welcoming Reception, outside the ballroom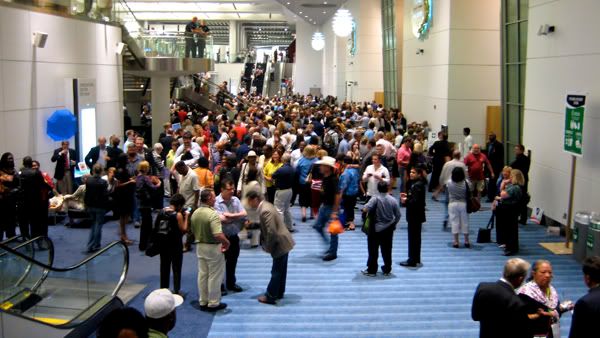 The Host Committee's Remembering Katrina Themed Reception was complete with Jambalaya, King Crawfish and a Brass Band playing "When the Saints Go Marching In."
Howard Dean speaking at the Reception.