So I think maybe I skipped some back story, so here's the quick version:
I've been volunteering for Barack Obama on a grassroots level since January 2007. Last October, the campaign reached out to a handful of us asking that, if we were interested, we run for delegate seats in the Feb '08 presidential primaries. I ran, won one of two seats for my congressional district, and now here I am (ok, there was A LOT of stuff from there to here, but I have 5 seconds to upload this AND eat lunch.)
I'm going to include some very loose and *approximate* time stamps in this update so you can get the feel of a day in the life of a delegate at the Democratic National Convention. It's been absolutely incredible so far, and I only regret that my limited talent with words and photos does not do this once in a lifetime and history making experience even the slightest bit of justice.
630am: Wake-up Call. There's three of us sharing one bathroom. (hotels are expensive and out of pocket)
800am: NYS Dems Delegation Breakfast.
Every morning, different guests speakers are featured. (I believe the speeches are possibly being broadcast on NPR.)
Hillary Clinton gave a very heartfelt speech about backing Obama. She's not so bad.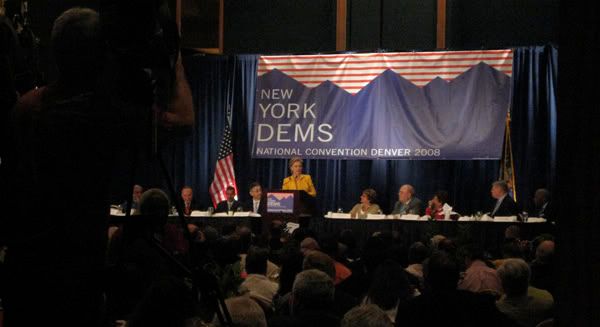 930am: Walk to Colorado Convention Center, spy one of dozens of street vendors. Try to go to event for Unconventional Women at the Performing Arts Center, but they're taking a break and the next event starts at 10am.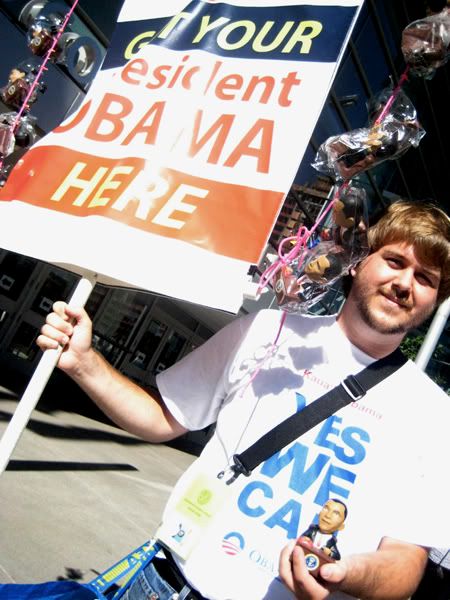 10am: Hispanic Caucus in the Colorado Convention Center. I believe this is the media and crowd reacting to the arrival of Hillary Clinton.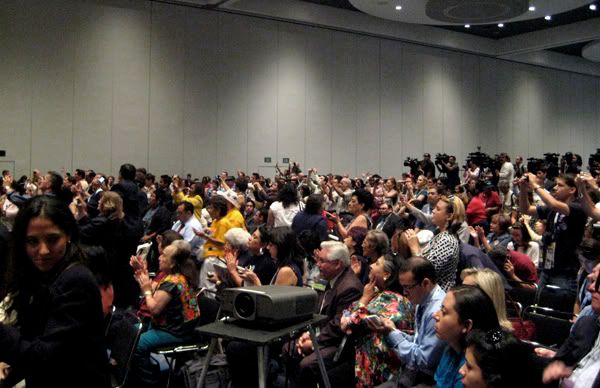 Hillary.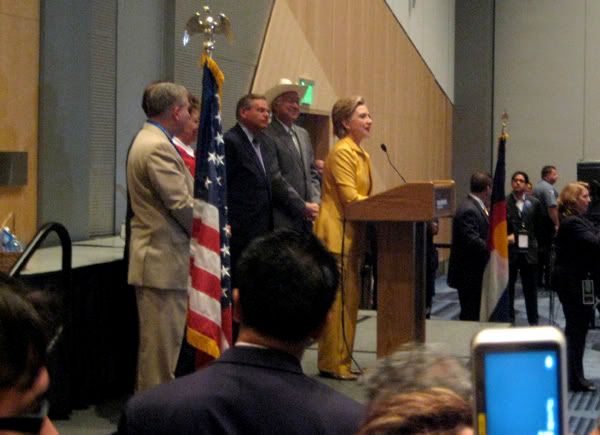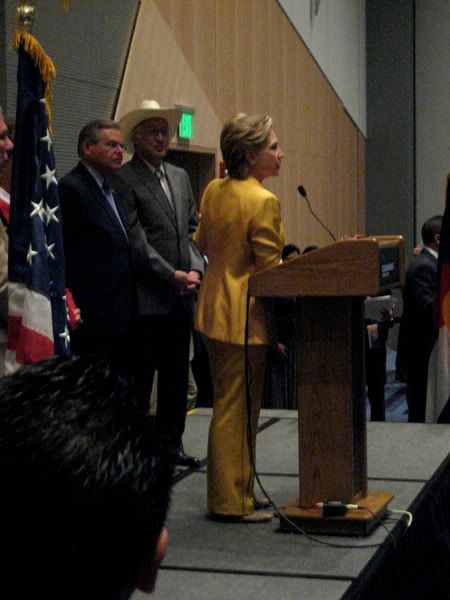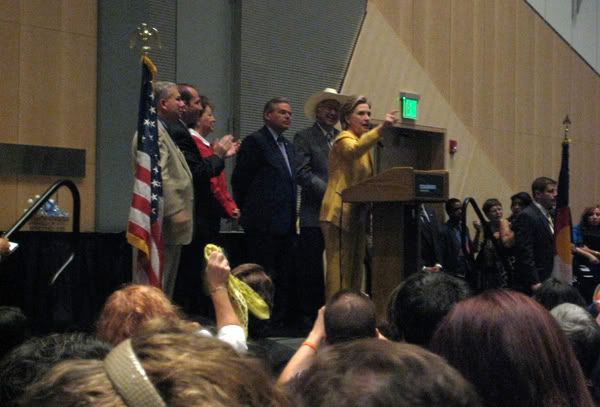 Howard Dean. (love!)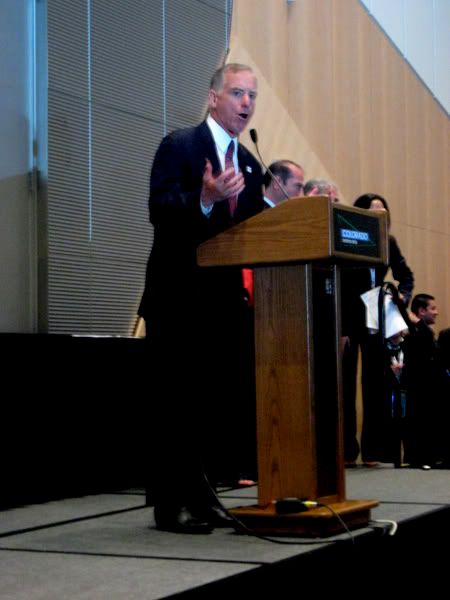 12noon: Spy Tom Brokaw in the hall at the Convention Center. "Hi Tom Brokaw, I can't afford your book right now, but I'm a huge fan. Can I get a photo with you?"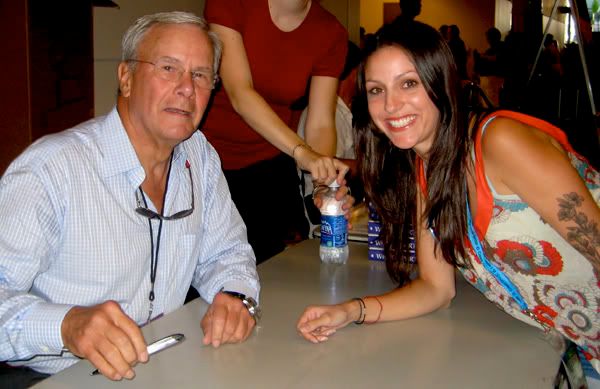 1230pm: American's For Democratic Action Luncheon at the Colorado History Museum.
130pm: Being vegan isn't easy when traveling (forget any reasonable options at the "luncheons and parties") Fortunately, Denver has a few good options and I ended up at City O' City, where a nice young man gave me a list of a few more.
230pm: Quick change of clothes, then catching the shuttle bus to head to the Pepsico Center for the Gavel.
330pm: After a 1hr bus ride that would take 30min to walk (security is crazy), we finally made it to the Pepsico center. The same artist who did the LOVE sculpture in Philly has made a new sculpture for the Hope Generation. They're making a documentary about it, and they interviewed me for it.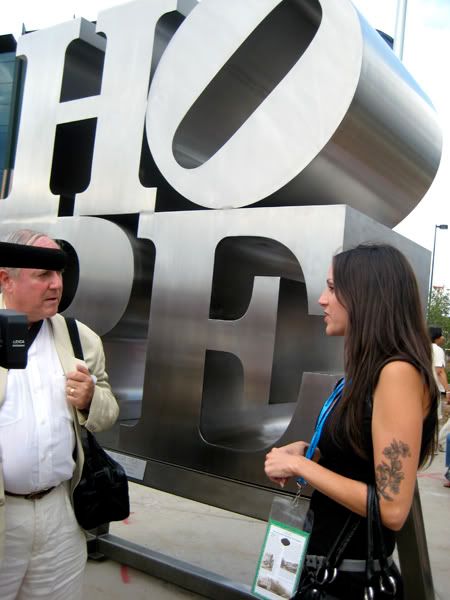 4pm: Finally inside. New York, represent.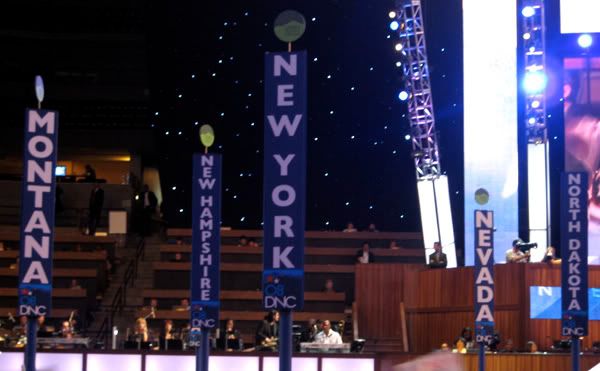 Nancy Pelosi rocks the gavel.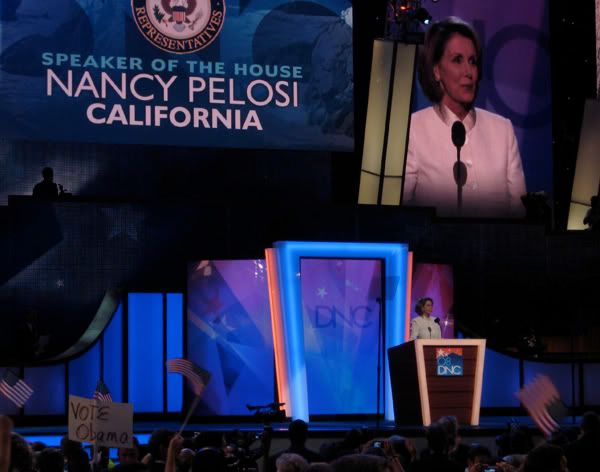 This was so cool. Jimmy Carter has always been history books to me, I wish he'd spoken though!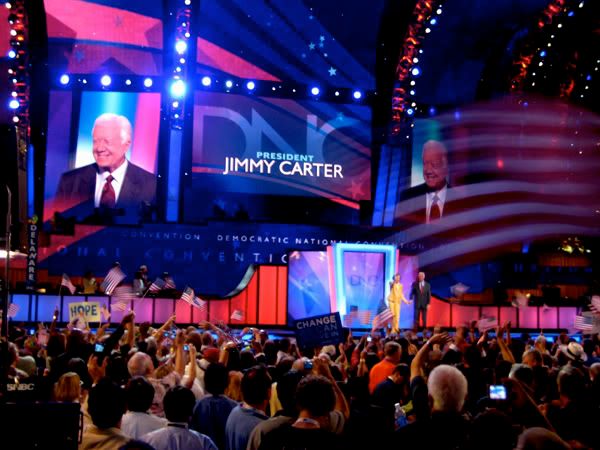 One of my hotel roommies with Bill Richardson.
Spike Lee through zoom.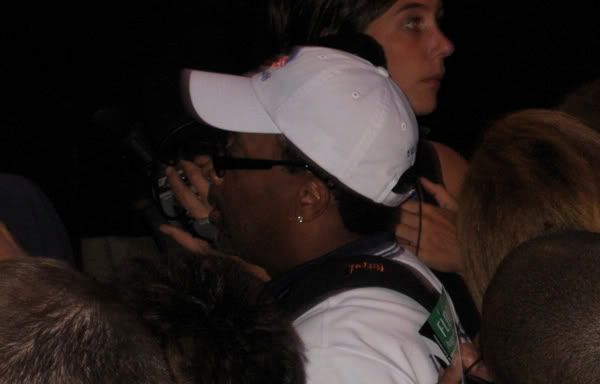 Joe Biden with his wife and grandchildren. This photo is terrible, but it was cool being so close.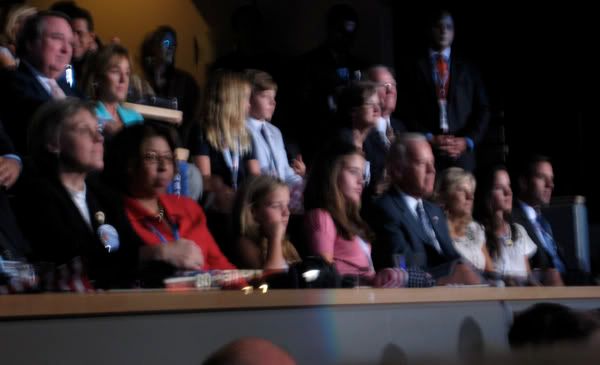 AMAZING. Yeah, I cried.
John Kerry being interviewed by David Gregory on MSNBC.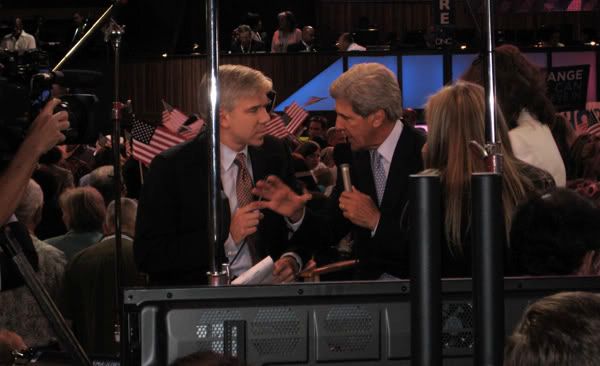 John Kerry!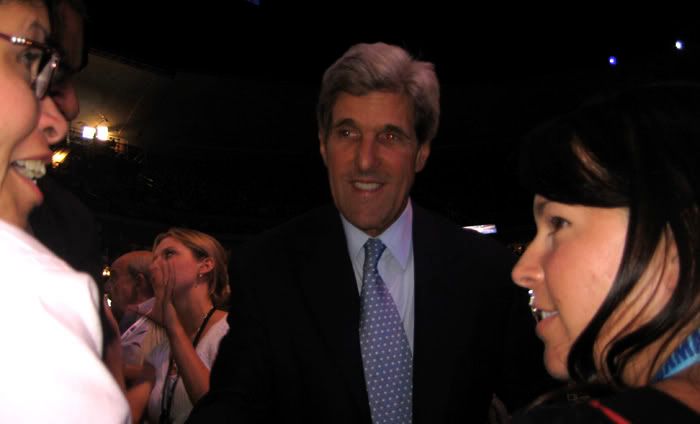 View from the floor.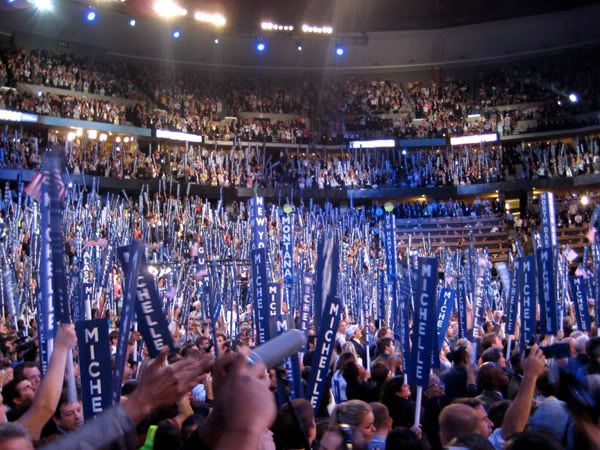 INCREDIBLE. I cried again. If you haven't seen the video of this yet, check it out. I'm sure it's on all the major networks's websites, if not on replay on tv.
1030pm: Walking from the Pepsico Center back towards downtown. We gave up on the shuttles.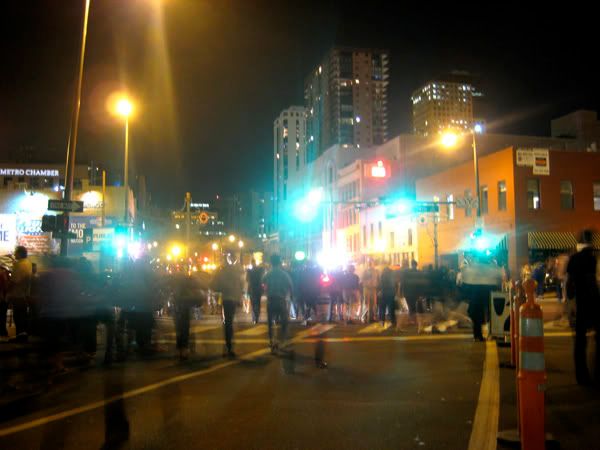 1115pm: Latino Voters party complete with mariachi and no less than 5 types of salsa.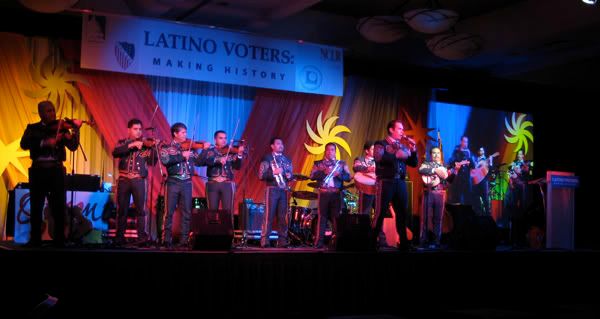 1am: Sleep, finally.