I spent last Saturday knocking on doors in Philly for the Obama campaign. About 180 of us drove down in private or rented cars, arriving there early in the morning. After a full day of canvasing, we collectively knocked on 12,824 doors, signed up 4,878 new volunteers, and registered 495 new voters. All in all, the campaign estimates we gained 900 new votes for Obama. These trips happen every Saturday and Sunday, with smaller groups heading down during the week. If you're interested in going to PA (or any other swing state, hello VIRGINIA!), which I'd highly recommend, even if you have zero experience in politics, canvassing, or volunteering, let me know and I'll get you in touch with the right people. It's really making a difference.
Anyway, I wish I'd had the balls to take photos of people (or, better yet, the talent of a REAL photographer) because we talked to some really interesting characters.
Farm Sanctuary held a benefit fundraiser Walk for Farm Animals yesterday in Central Park. It was a tad humid out, and even rained pretty hard at a few points, but even with the crappy weather, the event turned out really amazing. I took a few photos before things got really busy...
Setting up the info table.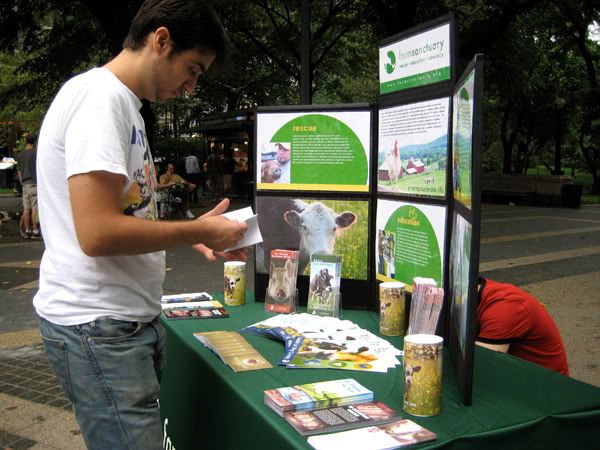 The sign on his back said "Baby piglets need their mommies too!"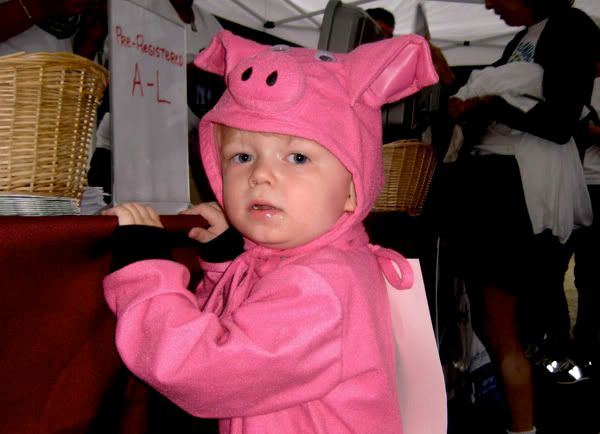 About 400 people showed up, despite the rainy weather.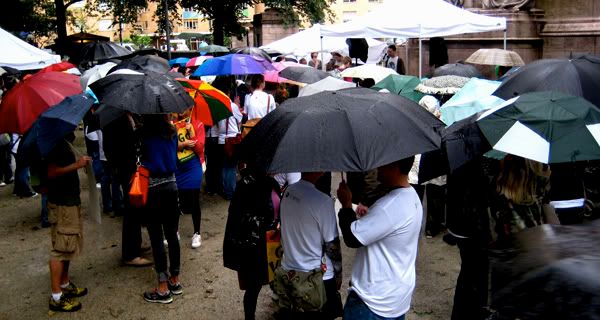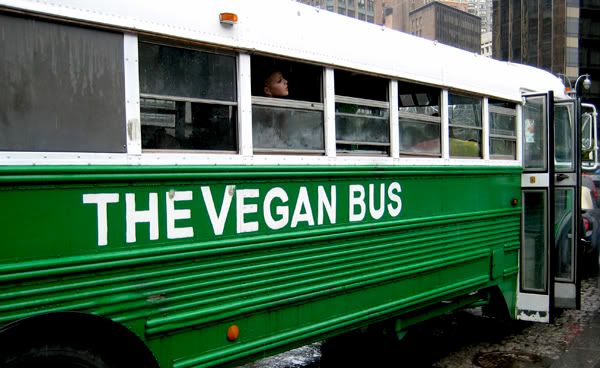 Nummy vegan food from The Groovy Baker. A lot of volunteers donated vegan treats as well. There was soooo much food, and a lot of it was donated to charity when we had too much leftover afterwards.