7am: Wake up call.
8am: State delegation breakfast.
930am: Pick up credentials.
10am: Black Caucus (we're all African.)
Donna Brazile at the Black Caucus.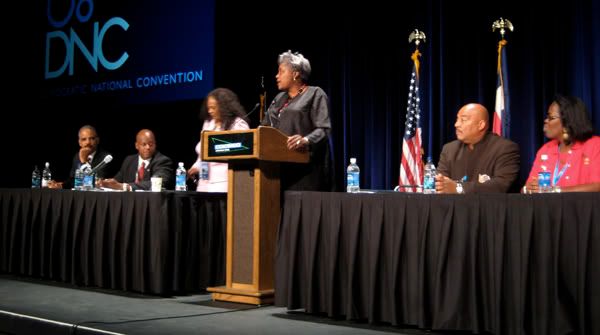 Rev. Al Sharpton.
MICHELLE!!!!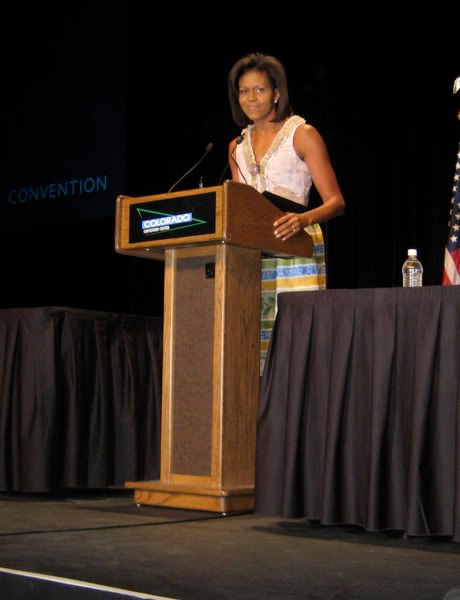 lovelovelovelovelove.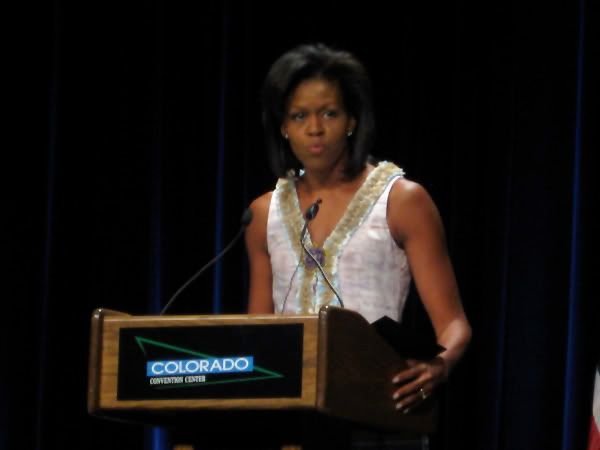 12noon: Walk from convention center to Colorado Sustainable Tent. Spy the Recreate68 people. Yeah, they really were there. Not much of a presence though.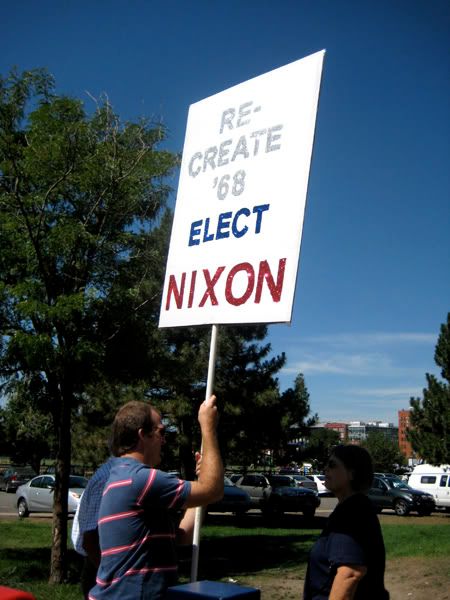 1230pm: Arrive at the tent for panel discussion on T. Boone Picken's "Pickens Plan"
John Podesta (Bill Clinton's White House Chief of Staff)
T. Boone Pickens (one of the worst dudes ever, except for the fact that he proposed Pickens Plan - promoting alternative energy and was also a lobbyist for the American Horse Slaughter Prevention Act.)
Carl Pope (Executive Director of the Sierra Club)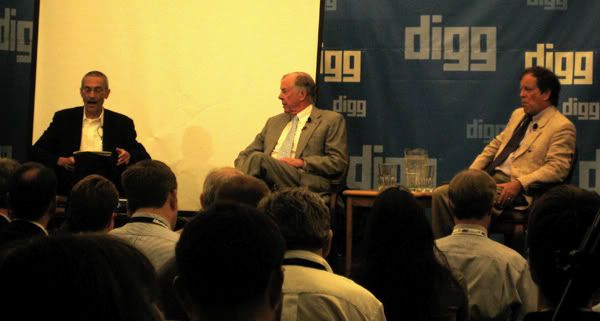 130pm: Leave the tent, then head towards the Hyatt for the Green Delegate Challenge Reception (for offsetting our carbon emissions for the flights to/from Denver.)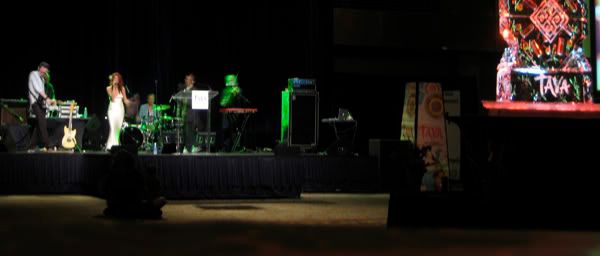 230pm: Drop stuff off at hotel, head for Pepsico.
3pm: Roll call.
HISTORIC.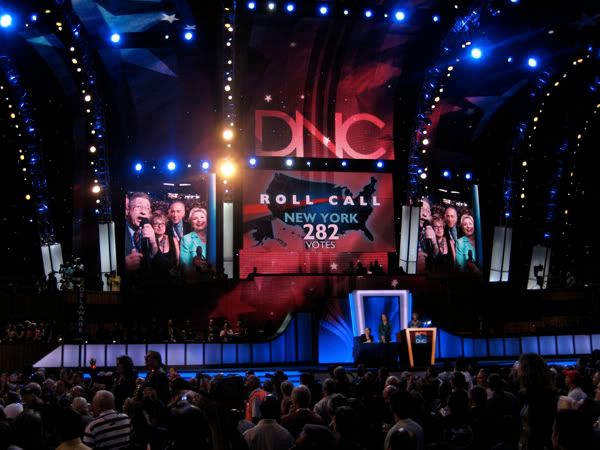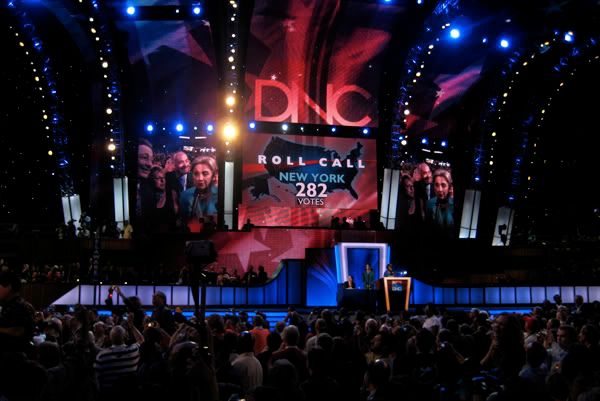 Stoked!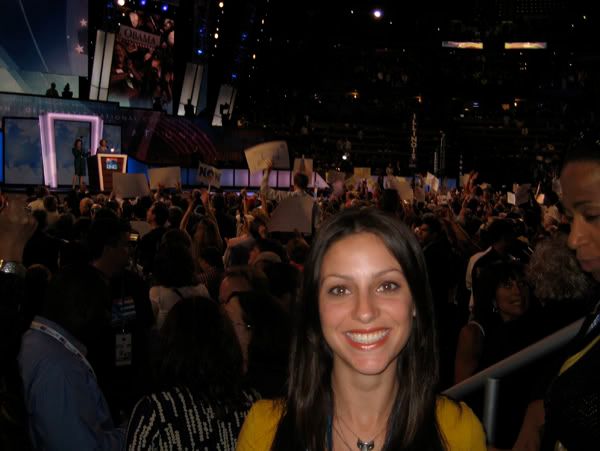 Chuck Schumer.
Surprise!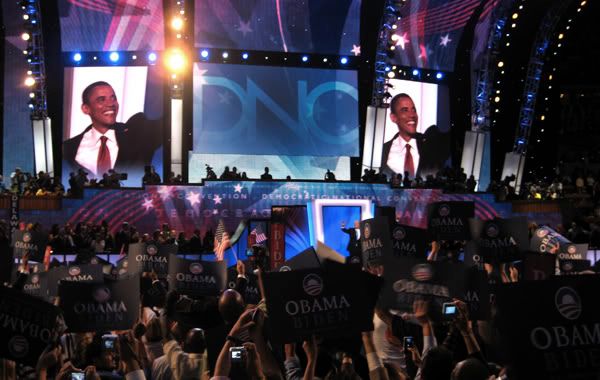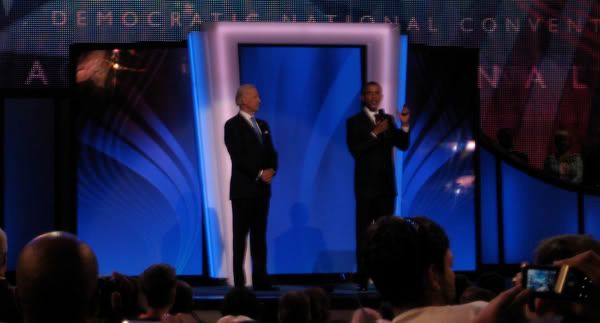 930pm: LatinoVotes reception.
11pm: NY Delegation Reception at the Colorado Museum of Contemporary Art.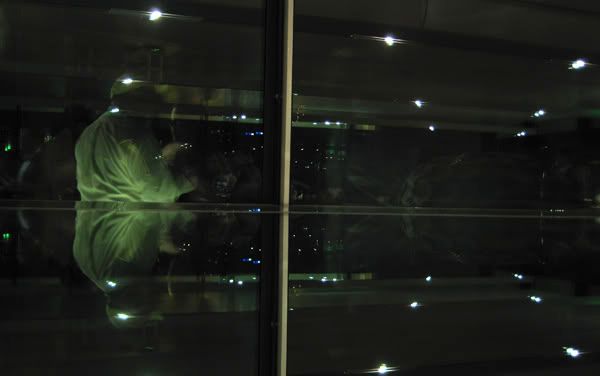 1230: Head back to hotel, fall asleep watching DNC highlights on MSNBC.