LA Times published a photo of me at the convention on Tuesday in their Thursday paper.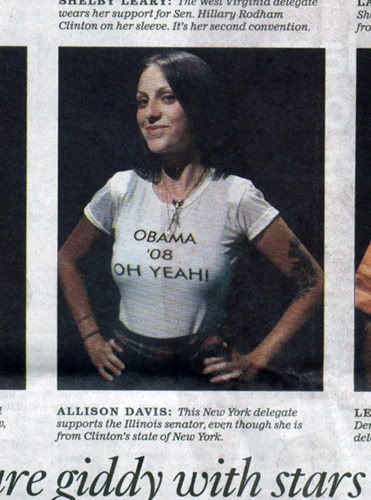 This is the first day since Sunday that wasn't non-stop. I skipped the state delegation breakfast and slept in til 9am, then ran around in giant circles, trying to find (a) the post office and (b) a copy of the LA Times for the above photo. I ran out of time and couldn't find any vegan food, so ended up with the closest thing I could find which was a veggie burger from Johnny Rockets (no cheese, no mayo, but I'm sure the bun wasn't veg.)
Dropped off some things at the hotel, then left for Invesco Field at 2pm. Got there just before 3, and snapped this panoramic of just one of many lines that wrapped around the stadium.

One of the security checkpoints.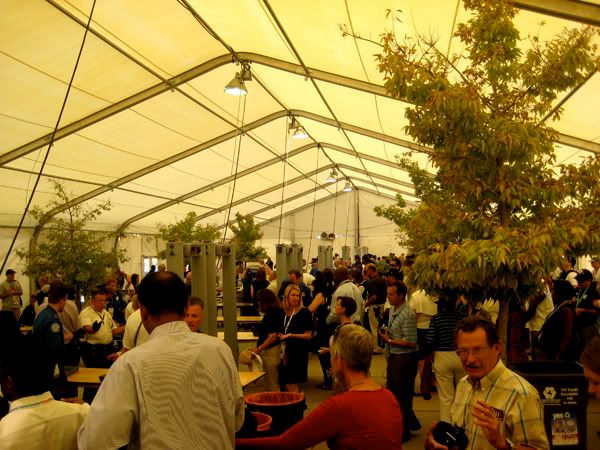 Media...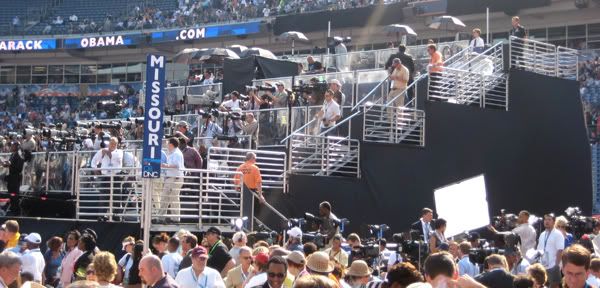 MLK III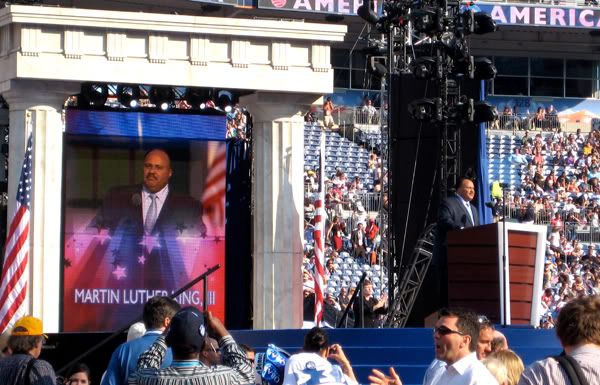 The world is watching.
Crazy hats for normal people.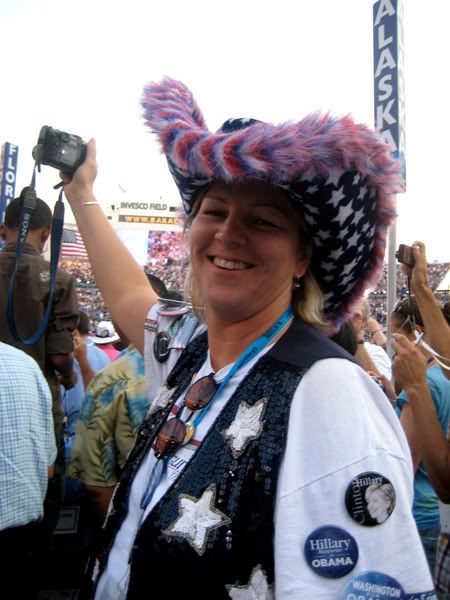 Al.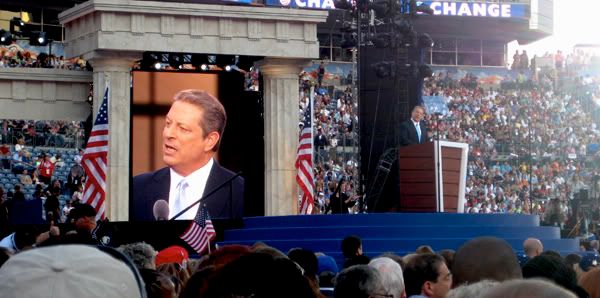 that guy.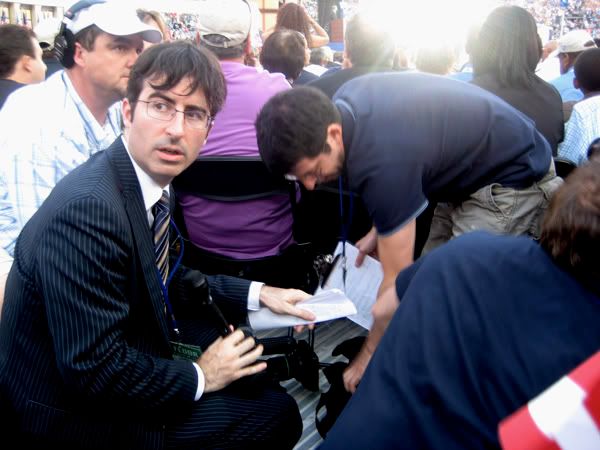 Alaska.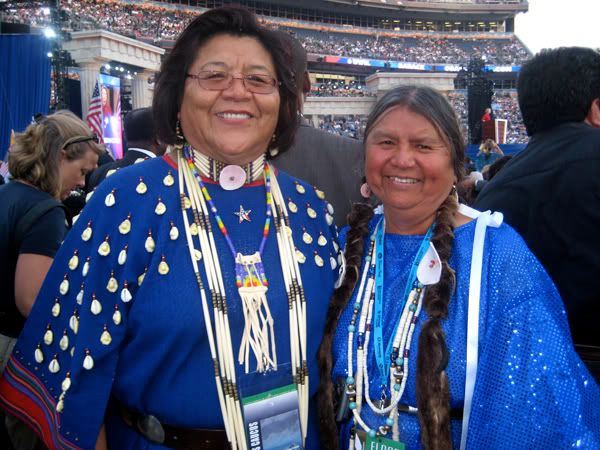 USA!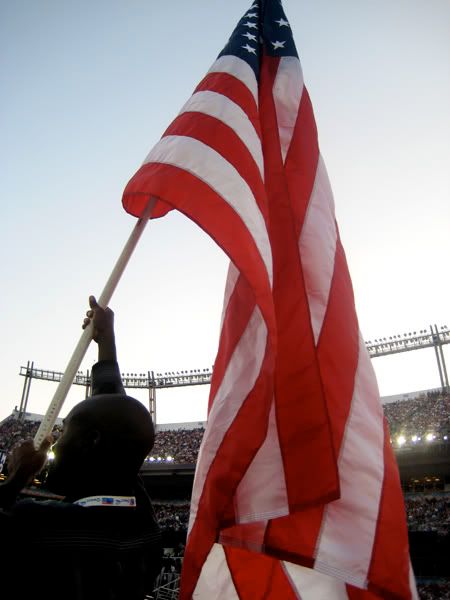 More media.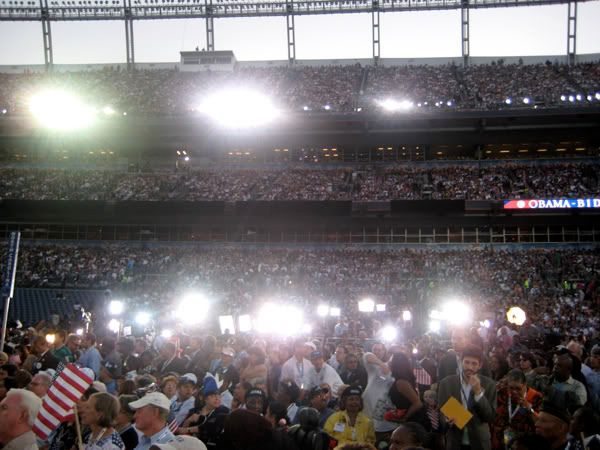 !!!!!!!!!!!!!!!!!!!!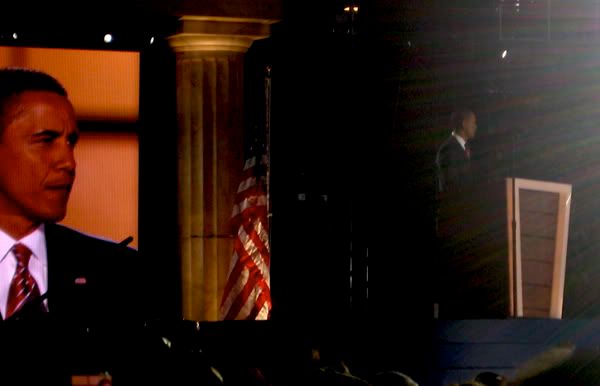 !!!!!!!!!!!!!!!!!!!!!!!!!!!!!!!!!!!!!!!!!!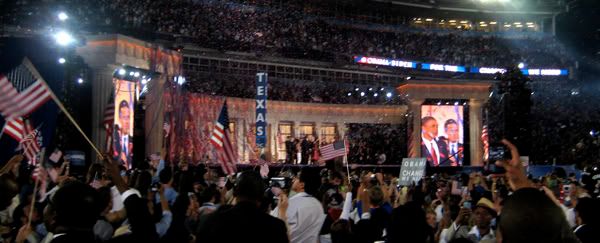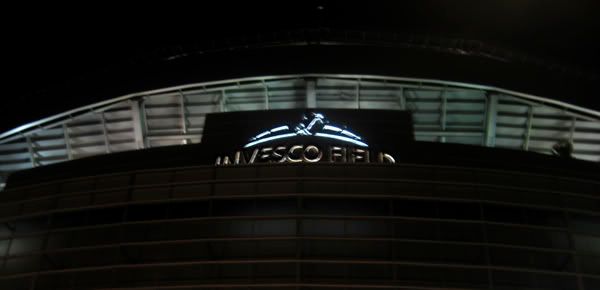 I made it into the parking lot around 915pm, then waited for a shuttle bus for three hours. I finally found someone who could tell me how to get to the light rail (no one had any useful information about alternative transportation options) and eventually got back to the hotel around 1am, in time to get about five hours sleep before heading to the airport for my flight back to NY. A lot of people stayed out partying until 5am, but, well, I'm not a lot of people.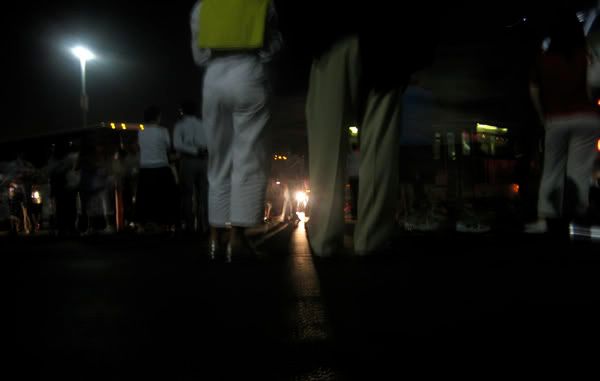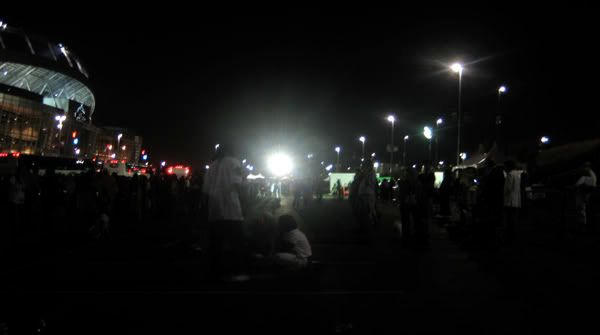 Overall, I definitely have to say the week was AMAZING. I'm so lucky and fortunate to have been such a huge part of history and to have had the opportunity to meet and hear so many brilliant, eloquent, influential, inspiring and generally awesome people. It's really overwhelming to me to look back at the past two years and see how far this has all come, then look back even further, far before my time, and realize what this means and what it took for our country to get to this place.
I'm relieved that so many people all over the world see this man the way I do and agree that it's time to turn things around, and I'm excited about where this will take us all and looking forward to continuing this process, not just through November or for the Obama campaign, but for the rest of my life.