I moved here exactly five years ago today.
Photos from the first few months...
View of UES from Roosevelt Island, September 19th 2003.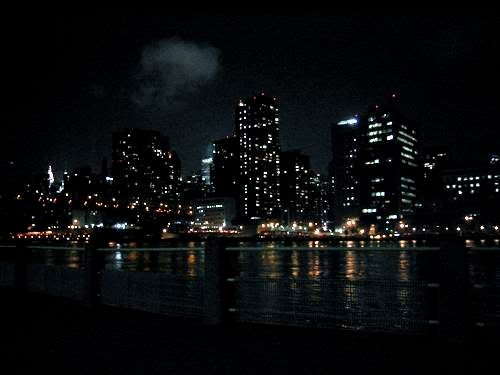 Brendon, Nick, Ryler, Me, Justin, (is that Karen?) and Ryan outside Red Bamboo, September 25th 2003.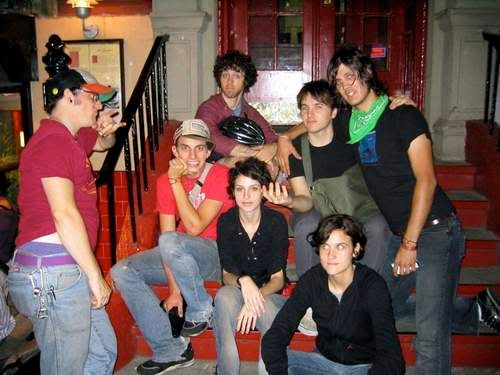 Critical Mass start in Union Square, September 26 2003.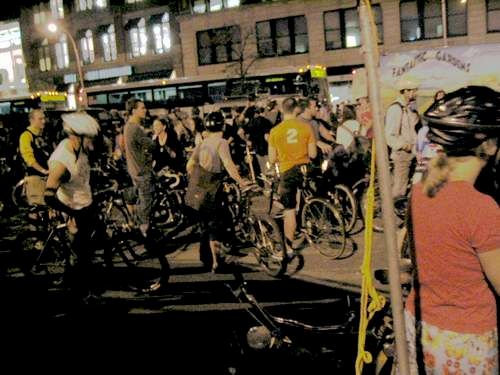 Justin, Salty and Jade, after critical mass, outside Sunshine, waiting for the midnight showing of Rocky Horror Picture Show.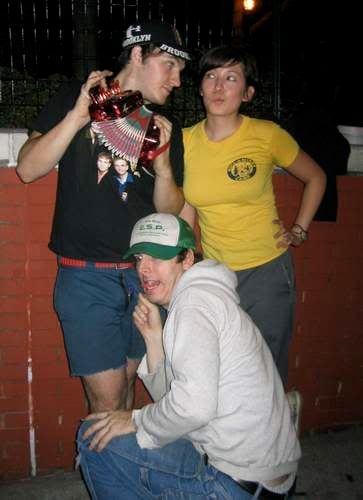 Nick and Ryan, the dudes that saved my life (and me without makeup.)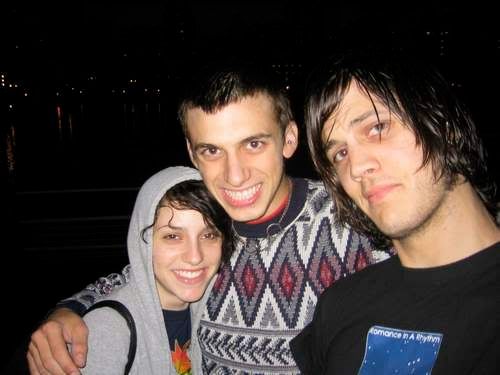 At Milon, a.k.a. my second home. I pretty much ate breakfast, lunch and dinner here every day for the first six months.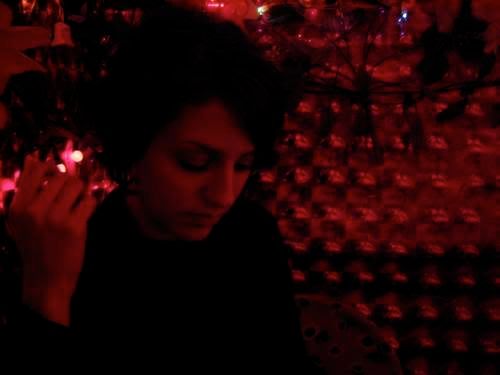 Megan, Amber, Jason and Emmy greet me in Tampa in October, 2003.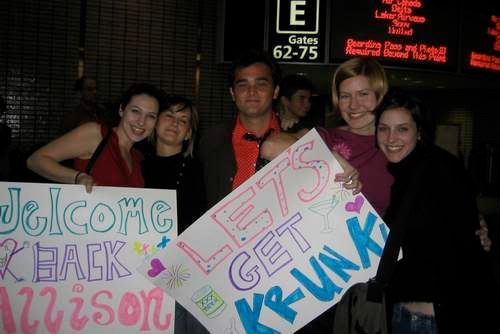 BFF Lauren came to visit with Sean, my Park Slope host.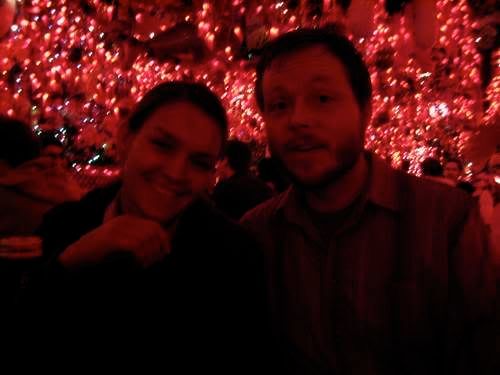 At the Thanksgiving Parade.
First Snow, December 5th, 2003.
Megs, Eric, Robb and Emmy came to visit. Hanging at Enid's, my other second home.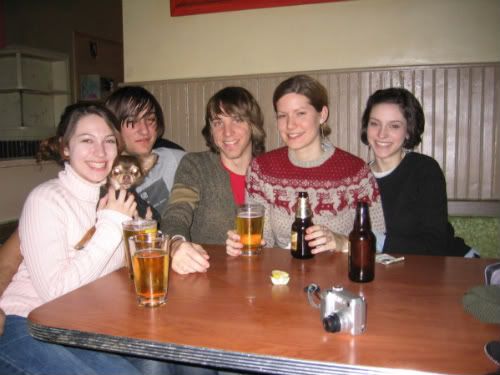 This was the old view out the bathroom window at Enid's. This empty lot is now a gigantic conspicuous consumption loft apartment building.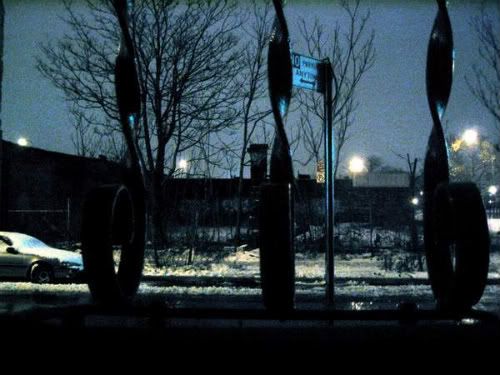 My painfully unfurnished and messy room in Greenpoint.